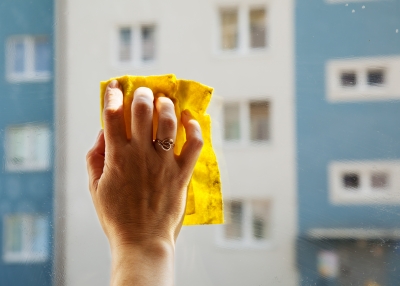 Photo from by radnatt from freedigitalphotos.net
The weather is warming up and so is the real estate market in Kansas City. Houses are selling fast so if you are ready to move on, the time is now to get your home ready to sell and on the market in April.
The first step in getting a offer on from a home buyer is to make sure they stop the car, get out and come in. Once you get them in, they need to be able to imagine how it would feel if they lived in your house.

So how do we get them to do that? By stage your home to make it look like those houses we see on TV, spacious, light and open and all over inviting. Here are some tips:
1. It has to be clean and spotless. Go through each room and clean everything: light fixtures, outlets, switch plates, windows, blinds, curtains, blankets. Shampoo and or steam clean carpets, furniture and draperies.
We recently worked with a home seller who was a smoker and she took it to a whole new level with getting all windows cleaned, replacing outlets and covers, cleaning the light fixtures, removing the blinds, completely painting and replacing the carpet, all in an effort to remove the stains and the smell from nicotine.
2. Clear away all clutter. Home buyers just can't imagine themselves living there is personal items are around the house. Things like collectibles, religious items, personal photos. And if you have wall to wall decorations you might want to box things up, patch the nail holes and paint to give them a clean slate.
3. Less is More when it comes to furniture. A room that has too much furniture can look way too small. On the other hand a large room with furniture that is too small of scale can make the room feel awkward and over sized.
4. Does the Room Flow. Arrange furniture to give a clear and comfortable path through the house, with one focal point across the room from the door way. So use the bed or a fireplace or china cabinet and center the rest of the room on that point.
5. Watch Your Colors: Make sure you have a nice cohesive neutral color through out the house. A nice warm, neutral color in a beige or grey tone can be great. Stay away from white white white and assorted bold colors through out. When you stay with neutral walls, you can then add a punch of color with a vase, pillow or blanket.
6. Brighten Your Room: Make sure the blinds and window coverings are pulled back to let in the light and make sure you have clean, bright light bulbs in all the light fixtures.
7. Set the Stage: If you have a fireplace, have the logs ready to be lit. In your formal dining room, set the table for a party. Have a game table in the corner, set up a game of chess. Place a book to the side of a reading table. Show people how they could use the space if they lived there.
In your bathrooms, stage them like a luxury hotel room with thick fluffy towels. Hide away all your lotions and potions every day.
And make sure you remember the smell. Keep the laundry washed, the bedding changed, the litter box gone and maybe stock up on Frebreeze.
And don't forget the lawn, it is part of your stage. So trim the bushes, clean up the flower beds, mulch. Add a nice new welcome mat and seasonal wreath to the front door/
Taking a the time to get your home staged for listing will speed up the time it takes to get your home sold and increase your sales price and is well worth the time and effort.