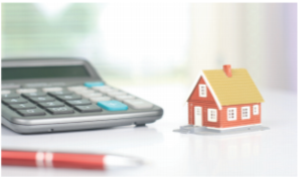 There's a saying in Real Estate regarding real estate values: You're only as good as your neighbors. That's mostly true, but there are many factors that decide how much a buyer will pay for your house.

The trick is getting the most comparable house and making adjustments for differences. Here are some factors for adjustment:

Home type: You want houses of similar style, number of bedroom, bathrooms, size and age.

Amenities and upgrades: The biggest influence on your value are the upgrades to your home, such as your roof, HVAC, windows, kitchen, bathrooms, paint….etc. The list goes on and on, but knowing which upgrades will improve your value are the most important when selling.

Sales sweeteners: Did your neighbor offer any sales incentives? Examples to make your house more attractive than your competition is offering to pay for the buyers closing costs, leaving the washer, dryer and fridge, or offer a home warranty.
A note on Pricing:
Another focus on valuation is how quick do you want to sell? Pricing your home correctly is the biggest influence to selling quickly, but most sellers want to price their house a little more than its worth to allow space for negotiations. I see the logic in that, but at the same time, a house that is priced below or at market value will often get offers at or above your asking price and much quicker than a house that is overpriced, thus saving you time and money than if you waste your time overpricing your home.
Conclusion:
This is a lot to figure out and this is where your Realtor comes in. I can help you review the comps and adjust them to match your house, and also run through renovation scenarios if you want to add value to your home. Our marketing standards are also the highest in the industry, so please call me if you want to sell your home with ease.