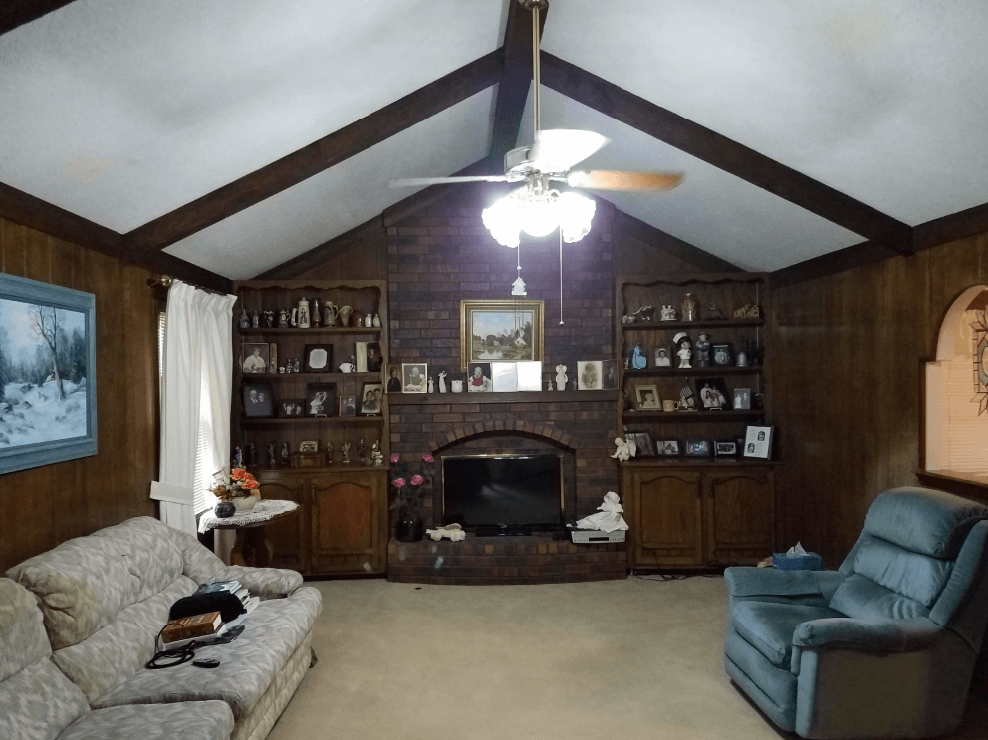 If often happens. An elderly family member is all alone in that big house. They don't have the physical ability to maintain the home and ins some cases the funds to keep it up either. It's too big for them, it is falling into disrepair. And then a health issue pops up and the need to find a smaller one level home or apartment, move in with a child or find some sort of Assisted Living.
So then they are faced with cleaning everything out, getting things moved and selling their house. This is a big undertaking and the best way to proceed is going to depend on the elderly family member and their current abilities to help you.
Ideally you could set aside several weekends to visit them and start going through everything. Cabinets, closets, garage and all storage.
Help them decide what needs to be given away to other family members, primarily keepsakes that they want to go to a particular person.
Help them decide what to sell. You might help them with selling on Craigslist or Facebook Marketplace. Maybe you help them hold a garage sale. Or plan for an estate sale once they move out, with everything that does not sell going to a thrift shop.
Once you have the clean out complete, items and furniture sold that can go now and plans for selling things they don't need when the move, you can turn your focus on fixing things.
The question is going to become what do you want to fix and what should you fix, if anything. It might be a good idea to walk through each room with a note pad and write out everything that needs repaired, replaced, or updated.
Some things to look at:
The Roof (average life 15 to 20 years)
The Furnace (average life 15 to 20 years)
The Air Condition (average life 15 to 20 years)
Hot Water Heater (average life 5 to 10 years)
Kitchens (need updated every 5 to 10 years)
Kitchen Appliances (average life 5 to 10 years)
Bathrooms (need updated every 5 to 10 years)
Flooring
Light Fixtures
Think about it, what do you think needs to be replaced, repaired or updated.
Then you need to determine what you think the house would be worth to sell it. Most people start with Zillow and take a look, however note that the Zesitmate the provide is widely inaccurate. We would suggest calling a Realtor who lists homes in your area to have them come take a look and give you an idea of what they thing they would list it for. You want to know
What would the list it for as it sits with nothing done but the clutter cleaned up.
If you were to do minimal repair, what repair would they suggest and what would it then sell for.
Last, if you were to complete a full renovation, what do they think it would sell for.
What the costs would be to sell it, like commissions, tax prorations, interest, title company fees, closing costs.
Now you have an idea of what needs to be fixed to sell for the price your family member wants or needs. what it wiill cost when you sell at that price and the repairs that need to be made.
Now you have the facts you need to make a decision. You can help the family member move out (if they can move out before the home sells) and then start doing repairs to then list in a month or two to get it sold.
Another option is to check out what the local cash buyer might offer you. You may find that to sell it cash as is right now is the best option for you and you may further rather sell for a bit less to have that cash right now, rather than waiting for it to sell through the realtor, potentially having to make some repairs anyway to satisfy the buyer or the buyer's lender, and then having to pay the Realtor.
Here at Realty Resource we can help you with all of the above.
We can tell you what your home is worth as your Realtor.
We could recommend some contractors and service providers that we use to help you get the house whipped into shape.
And we can make you an all cash, closing tomorrow or on the day of your choosing offer as a cash buyer.
We do both - we list and we make cash offers. Almost always you are going to net more money with listing it. However, you are also going to have a longer time frame, have to deal with buyer inspections and the chance the offer could fall through.
If you would like to explore options for selling a family member's home or maybe your home in the Kansas City Metro area, please contact us here online or give us a call at 816.406.0701.