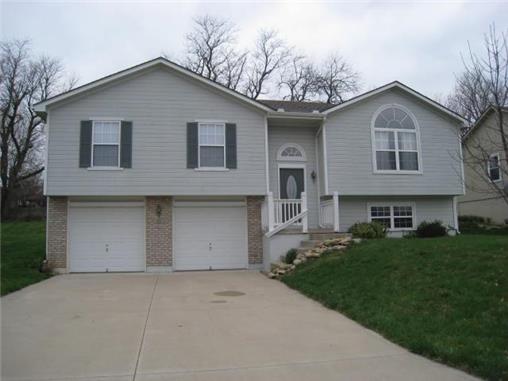 We were reading a forum post from a seller who had fixed up his house to sell and the listed it. His Realtor had listed the home a bit higher than he thought it should be listed. The Realtor advised him to go ahead and get his next place ready, so he had quickly gone out and rented something because his house was going to sell fast.
He had no showings, they dropped the price $2k, then dropped it another $2k to eventually get a couple of showings and one low ball offer. He goes on to further state that she had also put the wrong photos into MLS and all her marketing, and when he tried to fix the photos on Zillow, it had the owner showing up as the listing agent.
This guy did so much wrong, but the helpful comments on the message board just are not answering his question.
Let's take a look at some things that he should have done.
First: Realtor selection is a big thing that one really needs to work on. Just because a friend is a Realtor or someone is in the right place at the right time does not mean they should be the person you hire. Select several Realtors including your friend and the person who happens to be in the right place. Have them give you their plan on what you house might need to sell optimally, ask for their opinion on price and ask to see comparables, ask for a CMA. And most importantly ask to for the addresses of the last 5 homes they have sold and look them up online. What an agent inputs into the Local MLS flows through to all the online sites out there, and if they get it wrong going into the system, its really hard to get it fixed on sites like Zillow.
Second: After the Realtor gets the home in MLS, have them send you an email link to the listing on MLS so you can proof read. Make sure the photos show off YOUR house, not your bed or your couch. Make sure there are the maximum number of photos. Last make sure the information in the listing is correct: beds, baths, garages. Key selling features.
Third: While the Realtor might know better on price, do discuss it with them and if they are higher or lower than you think they should be, MAKE THEM JUSTIFY the price they want.
Fourth: The guy with the question said he had a low ball offer. Please keep in mind it was an offer, he didn't seem to actually counter offer. Many buyers want a deal and more importantly they have one key item they really want. The seller with the question described the low ball offer as $10k below the asking price and the buyer wanting him to pay all their closing costs. That is an AWESOME opening offer and deserving of a counter offer.

I would suggest countering back at full price and agreeing to paying $3,000 the buyer's closing costs. In this guys case he was already asking $4,000 more than he wanted the home listed for in the first place so he would be coming out ok. There might be a bit of back and forth, but I would be willing to bet that the seller would have ended up paying $4,000 of the buyers closing costs and taking maybe $1000 to $2000 off price . . . how do I know this?
Well here at Realty Resource, in Kansas City anyway, we have negotiated this exact scenario numerous times. The buyer wants closing cost paid . . . all of them. They know or expect a counter offer. So their initial offer is lower than list price and they ask for closing costs paid, this gives the buyer price to negotiate back on.
Fifth: Second guessing the Realtor after the fact, he is now asking questions he should have at the beginning. Now as he realizes his problems he is not sure what to do. In most cases, if the Agent works for a broker and they are in fact doing a bad job. A seller does have the right to ask the Agent's broker for help. What I have found however nine times out of ten that when a Seller is complaining about their Realtor, its not that the Realtor is doing a bad job at their job. The Realtor is actually doing a bad job of communicating what is going on. If Realtors would think of their sellers as people lost on a deserted island, and realize that the seller is out there on that island basically anxiously waiting be be rescued from a deserted island . . . in the form of getting their house sold . . and want to know what is happening to locate them and when and how they are going to be rescued, then they might do a better job of communicating what is happening.
Now the agent in this particular forum may have been doing a bang up job, just not communicating well. The seller for example might have looked on zillow and not seen their listing had been updated from the last seller, and then attempted to fix it. Once the seller claimed the house on Zillow, then the agent can't go back and claim the listing as an agent.
What worries me is that there was an offer with out a counter offer. Every offer deserves a counter offer. The seller made the first offer by putting their house out there and having it marketed. The offer is an initial opening from someone saying that they like the house and would want the house. That provides a willing and able seller and hopefully if they are pre-approved a willing and able buyer, it's up to the agents and the buyers and sellers to negotiate to an agreement. In my experience 8 times out of 10 once their is a listing and an initial buyer offer, it will result in a negotiated contract and sale.
What about the 2 times out of 10 you ask?
Sometimes the buyer just needs too much time and help - like needing a contingency, like not wanting to buy until their home that is currently listed gets sold. I would recommend in a hot market like we are seeing in Kansas City in 2016 and 2017 that we might not want to take a contingent offer, while in a market like at the Lake of the Ozarks, you might want to take a contingent offer, it all depends on how fast you need to move.
The other time you just have an unrealistic buyer throwing out really low ball offers to see what sticks. They are not really a serious buyer unless they can find someone willing to take 1/2 price, and in the case of this seller, $10,000 below list price is not a low ball offer, unless his list price was something like $20,000 or $30,000.