Selling your Blue Springs house through an agent? Make sure you read this blog post that reveals 4 mistakes you should avoid when listing when a Realtor in the Kansas City Metro…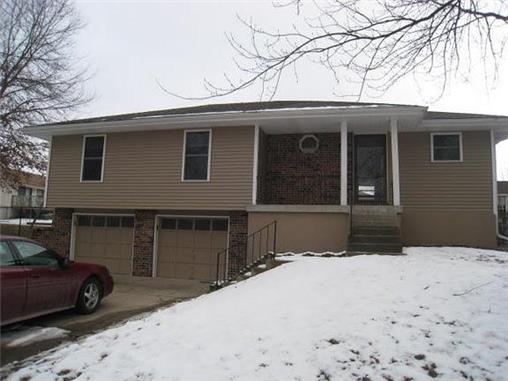 If you're looking to sell your Blue Springs house, or if you're an investor who is selling houses in the Kansas City Market then here are 4 mistakes you should avoid when listing when an Realtor!
First, Don't Assume That You Can Sell Right Away
The market varies and can even shift from one day to the next, depending on a number of factors. So make sure you set realistic timelines about how long it will take to sell.
In today's market the right sellers are selling very quickly, but first they have taken the time to get the house ready to sell by cleaning in up, making the necessary repairs and pricing it correctly. If you are a seller, and you do nothing, and overprice it, the house could sit for a while before you get a showing or offers as most buyers will not throw out a number with the list price is too high.
Once it is under contract then I takes another 45 to 60 days to get it inspected, renegotiate price and buyer and lender required repairs, and get it appraised.
Second, Don't Assume That The Asking Price Will Be The Selling Price
The asking price is the starting point in the sales process – it establishes what a seller wants to sell for.
If you are a seller, realize that the actual selling price might be different than the asking price.
With the right advice from your listing agent, you can know what buyers are expecting on condition of home in your neighborhood and the best price. You can sell a house that is not cleaned, repaired and staged and sell it quickly if you have the right price expectations. Here at Realty Resource we can advise you on repairs to make for the higher price and even recommend contractors . . . or if you would rather sell the house as is, we can do that too because we have real estate investor buyers fighting over our fixer upper properties.
As long as we price it right, all of our houses are under contract, usually in under 30 days.
Third, Don't Assume All The Money Goes Right Into Your Pocket
Some people make the mistake of assuming that the selling price (minus anything they owe on their mortgage) is pure profit. But this is not true.
And the reverse is true, all the costs and fees don't always come OUT of your pocket.
The buyers might ask for a few repairs or a home warranty or even for thousands of dollars of their closing costs to be paid by the seller, at least on paper. However, these fees usuallyl come out of the sale proceeds at closing.
So really the buyer is paying for them out of what they pay for the house. This money gets wired to the title company and then your commission, your closing costs, the buyers fees and cost you agree to pay and sometimes a few repairs and home warranty all come out and get paid from the sale price by the title company.
What ever is left goes to you the seller.
Fourth, Don't Assume That The First Offer Will Go Through
Buyers often make offers and then discover that they can't get financing for some reason.
If you are a seller, be prepared to have one or two buyers fall through before a buyer can be found.
Are you thinking about selling?
We are real estate professionals who would love to connect with you and see how we can work together for a win/win scenario. Call our office at 816-406-0701 or click here now and get in touch by filling out the form.