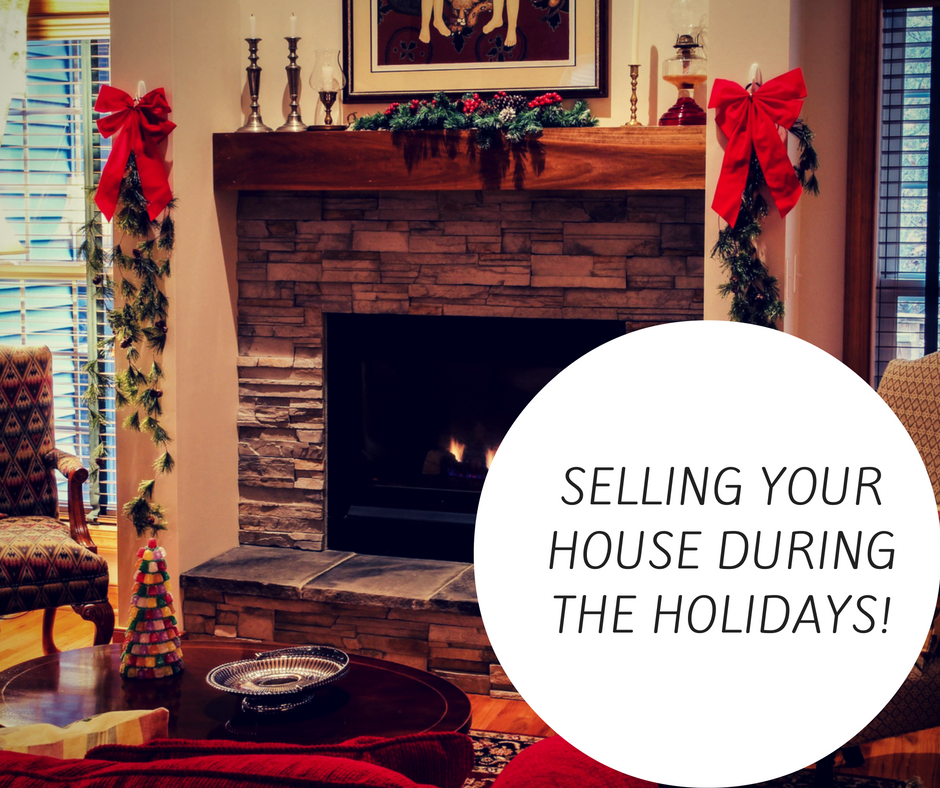 You finally have the house ready to sell, but Thanksgiving is Next week and all the December Holidays are just around the corner. Should you be selling your house during the holidays?
Let me tell you a little story. A friend owned a house in Platte City and had it listed for sale. It had been listed for a while and shown several times. This friend decked her entire house out for Christmas with a Tree in every room and had almost all the decorations up by Thanksgiving.
She also had a HUGE family and had a large family dinner planned. So decorations were out, tables were set and the Realtor called. A family was all together for the holidays and wanted to look at the house. Bummer right? Well my friend packed up her family and cleared out for a hour while the turkey roasted, with pies on the counter and let this family take a look.
They had an offer by the end of the night.
With the house fully decked out, the awesome layout for entertaining large groups was realized and sold the house.
So what should you do. Well go ahead and list it, and here are a few tips.
1. Let It Go – it may or may not sell, but at least it's out there for people to see.
2. Smells Good – make it warm and inviting with all the great smells at the Holidays – Pies, Cookies, Turkey . . .
3. Go Virtual – get a lot of photos and videos of your home and make sure the Realtor gets them out on all sites, but help the Realtor by liking and and sharing so folks that might be looking in January or February can see it NOW!
4. Quality Sells – so make sure those photos are quality, your Realtor should either be REALLY good at taking photos or hire a professional.
5. Look Awesome – if your furniture is old and out dated and you are going to be buying something new for the new house, give yourself a Christmas gift. Photos with the new furniture will attract more buyers. Yes, I know they are not buying your furniture, but rather the 4 walls, but old drab furniture in photos turns people off.
6. Please Come In – make your curb appeal invite people to get out of the car and come in. Clean up the yard and the shrubs and the gutters. Keep the walkways clear and well lit. Spruce up the front porch and door.
7. Pricing Counts – work with your Realtor to make sure you are optimally priced. Don't over price and come down.
8. Motivation – keep in mind if someone wants to see your house in November and December, that they are probably a motivated buyer. Make every effort to clear out and fit their showing requests. My friend could have said no to a showing Thanksgiving morning, but she didn't and her house sold.
9. Deck the Halls – yes, go ahead and decorate, but don't go overboard. Too much, to large, or garish could turn people off. If you are not sure how much is too much, seek out the advice of your friends and your Realtor.
10. Reliable – be sure to hire an expert Realtor who does not mind working during the holidays if needed as well as one that really knows what they are doing.